Advocates Complaints Commission
The Advocates Complaints Commission (ACC) is responsible for receiving, investigating, promoting, reconciliation and prosecuting complaints against an advocate, firm of advocates, a member or employee of the firm.
The Advocates Complaints Commission (ACC) receives and enquires into complaints made by any person regarding the professional conduct of any advocate, firm of advocates in matters such as;
Advocates Withholding a Client's funds;
Failing to attend Court on behalf of a client;
Failing to update a client on the status of their case;
Neglect of a client's case,
Compromising a client"s case without their consent,
The main objective of the Advocates Complaints Commission (ACC) is to promote professional discipline in legal practice and administration of justice.
Process of Filling a Complaint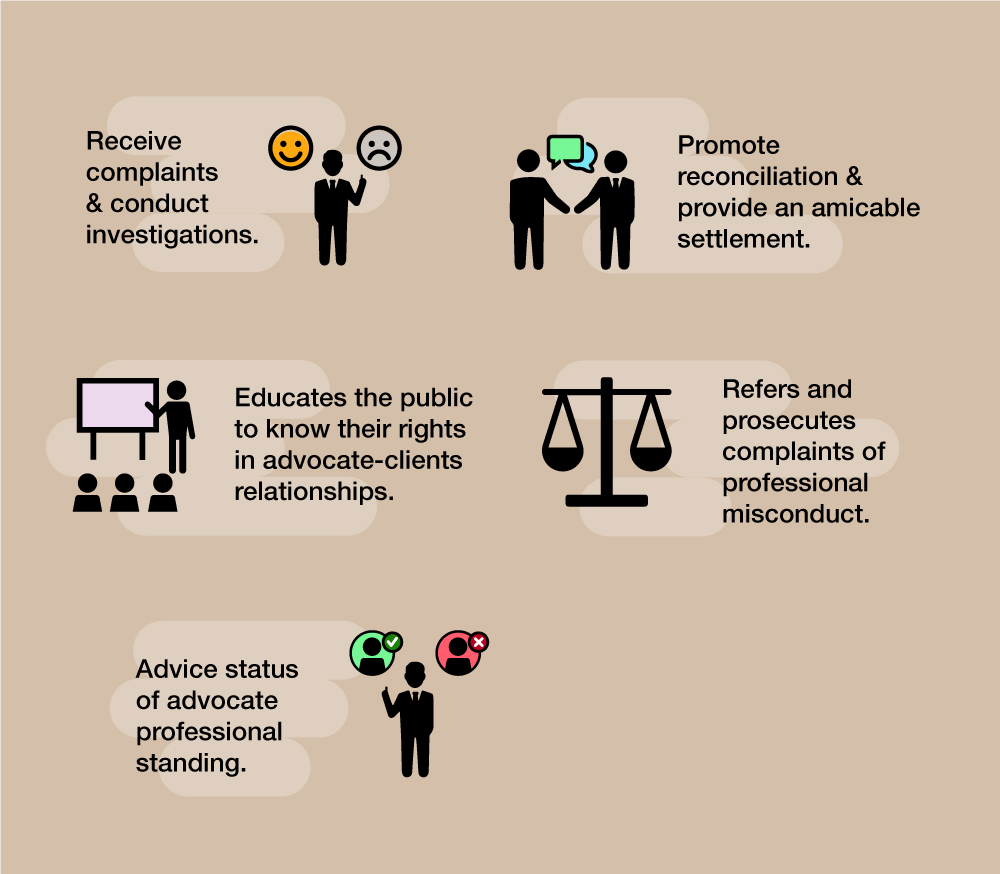 Receive and conduct investigations into complaints of professional misconduct against advocates, firms of advocates and their employees;
Promote reconciliation and facilitate the amicable settlement of disputes between advocates and clients that are not serious or aggravated through alternative dispute resolution methods;
Refer and prosecute complaints of professional misconduct before the Advocates Disciplinary Committee (Tribunal);
Conduct public education and awareness programs that empower the public on their rights / obligations in advocate-client relationships;
Advice on the status of advocates' professional standing when seeking employment in public service or provision of legal services to the government.